Mobile Safe Shield™ is a moveable bullet resistant shield that acts as cover in the event of an active shooter. The ballistic Mobile Safe Shield™ can be rotated 360° to impede an attackers progress and also be used as a defensive position. This bullet resistant shield also provides ballistic safety over any windows or doors, simply move the shield in to the desired location for enhanced security.
Bullet Resistant UL752 Levels 1-8
360° swivel castor wheels with locks
Any PLAM, Veneer, Whiteboard, Tack board, Glass/Acrylic/Polycarbonate
Welded Steel Frame (Black, Silver) *Custom colors available
Steel Handlebar for easy manuevering
Ships fully assembled
Ballistic Shield for Enhanced
safety + security
Applications may include secure entrances, security stations, guard stations, stadiums, malls, banks, courtrooms, police stations, reception lobbies, airports, schools, hospitals and more.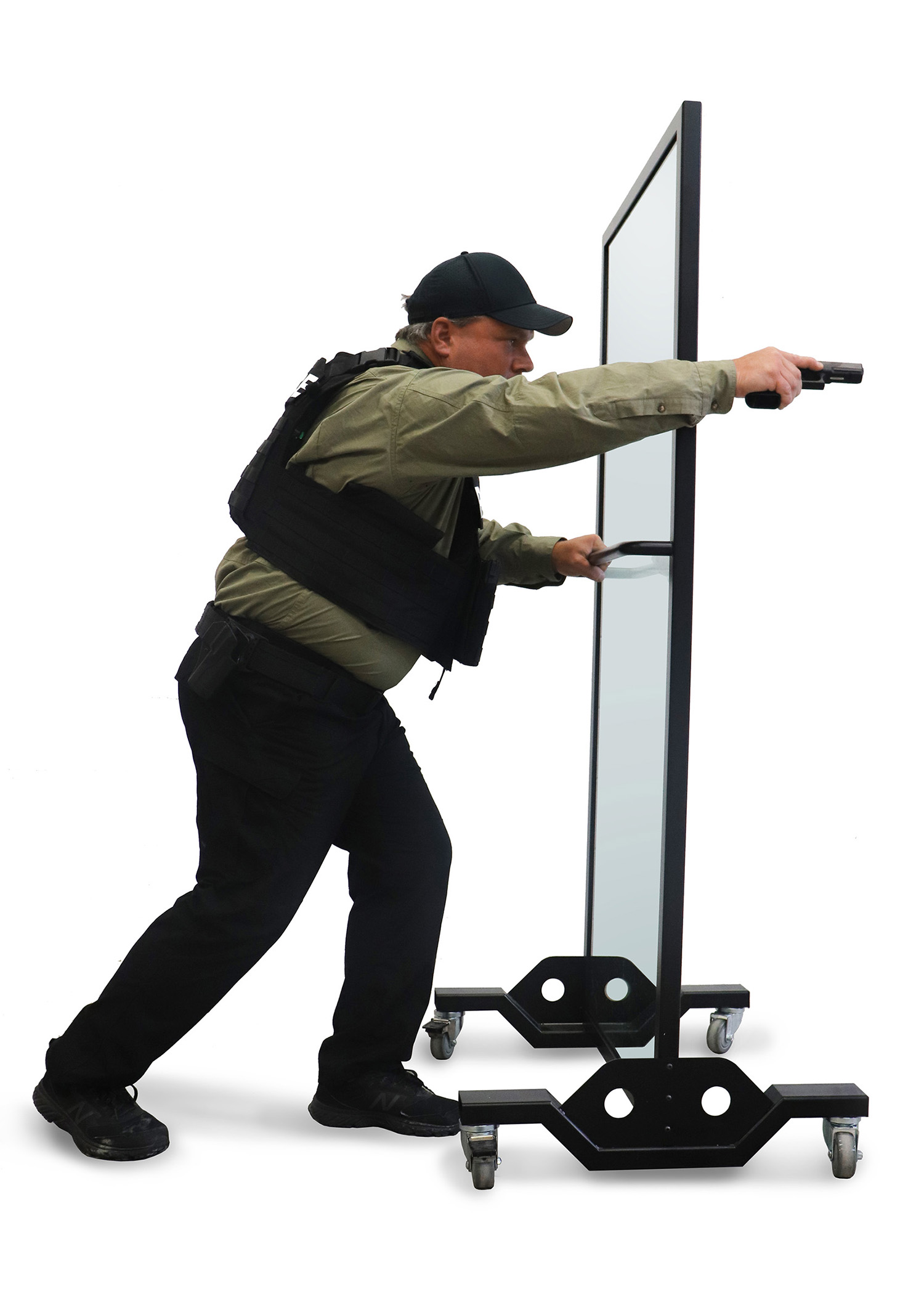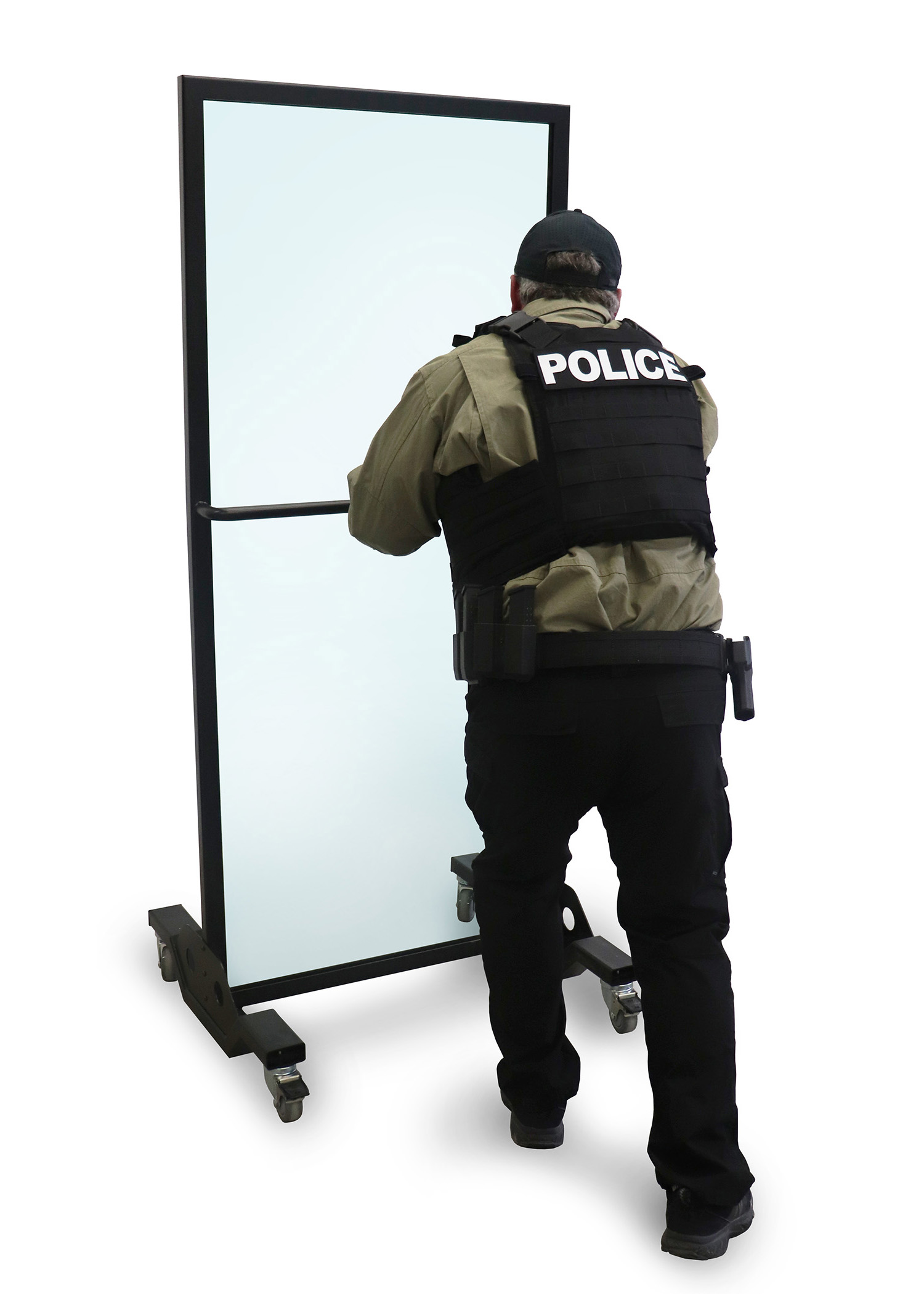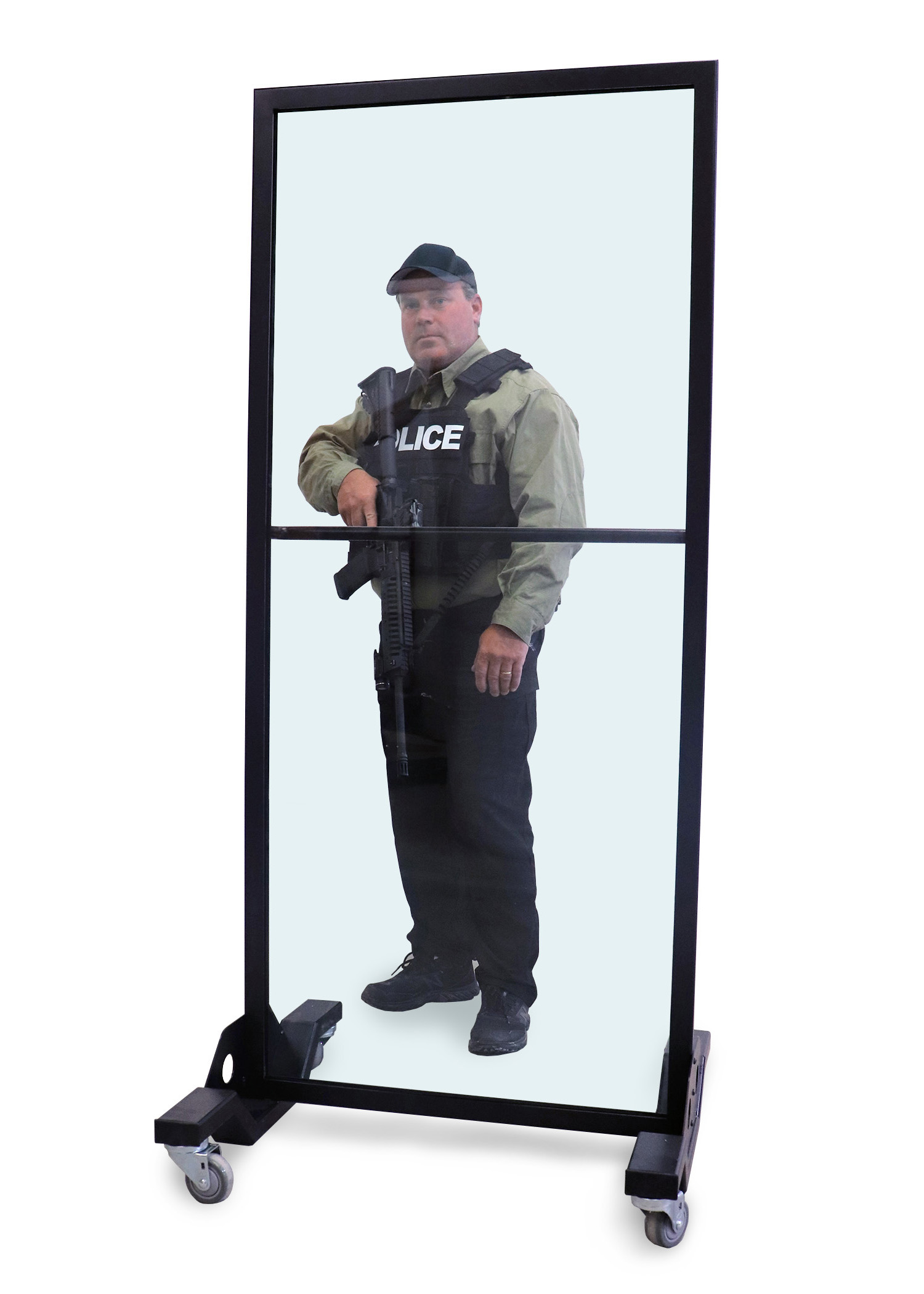 The two images below represent a courthouse and a bank. Use of the Mobile Safe Shield by trained professionals offers a huge advantage over an active shooter by supplying immediate cover with free mobility to maintain a defensive position.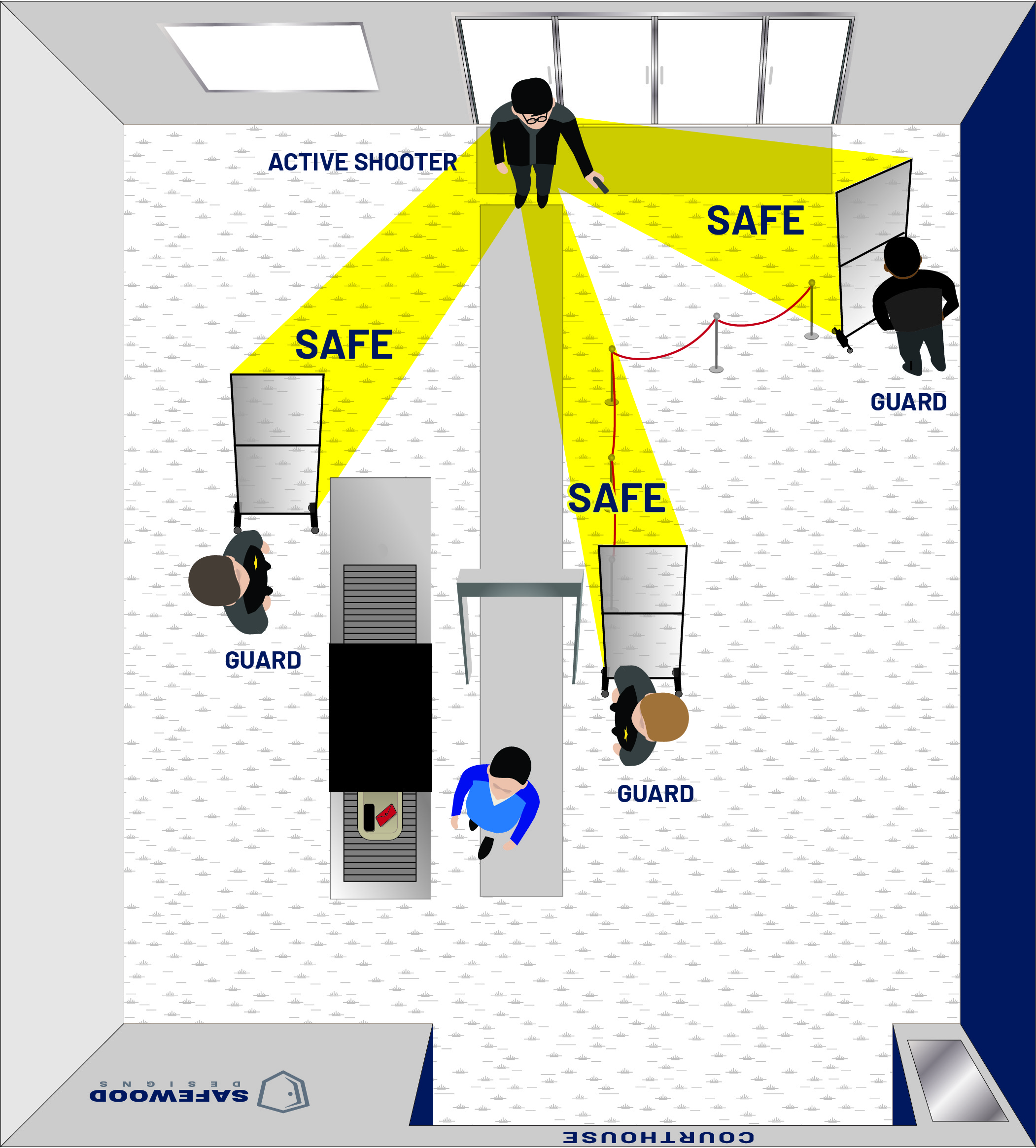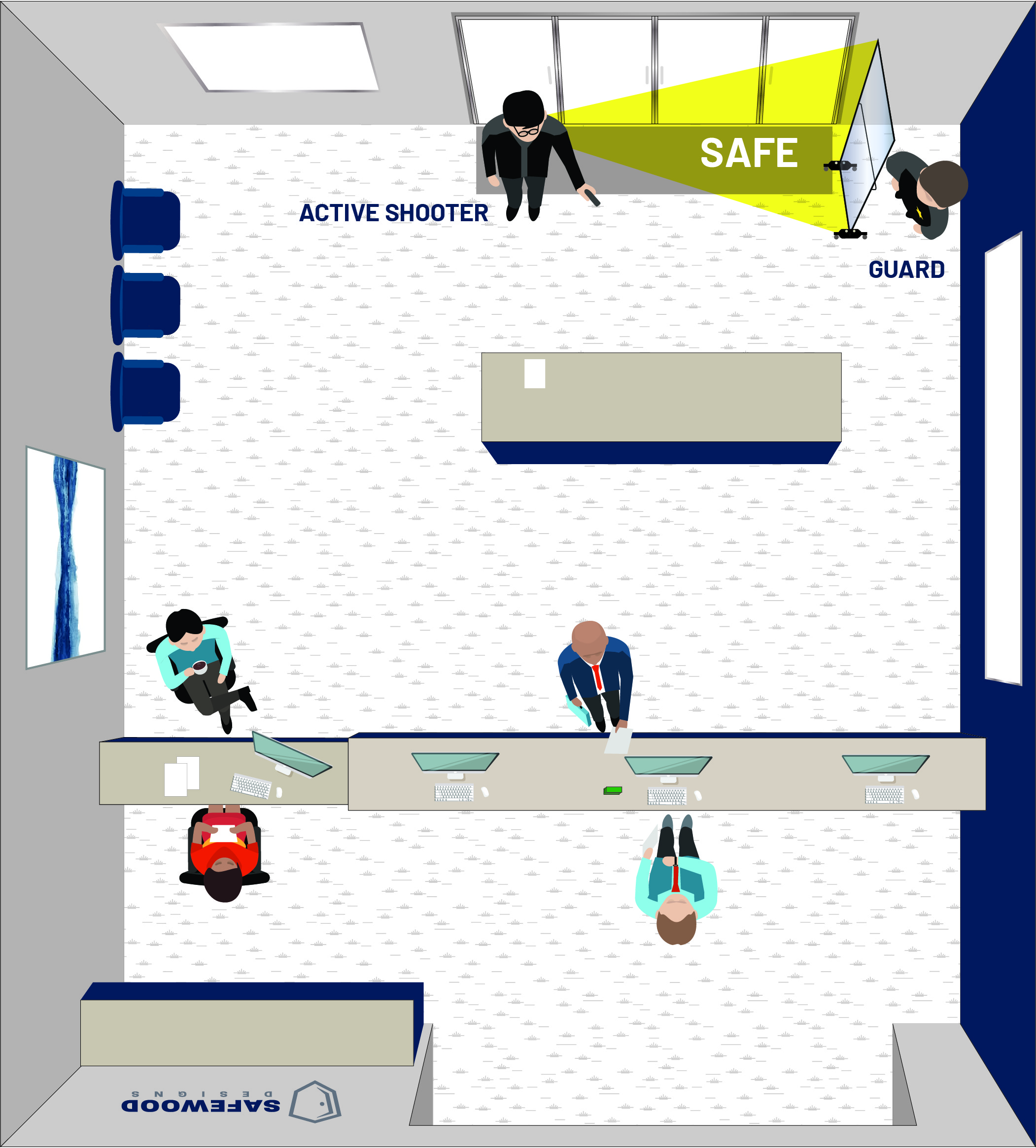 Our engineers at SafeWood Designs created our bullet resistant shield with a heavy duty steel frame, ballistic materials, convenient steel handlebar, and easy to maneuver 360 degree castor wheels.  The Mobile Safe Shield is a quick and easy tool for defensive cover and positioning.
Our ballistic shield design has many custom options to make it uniquely yours. The bullet resistant materials offered include glass, tack board, whiteboard, veneer, or any plastic laminate of your choice. Custom colors are also available for the steel frame.
Watch the video below to see how OUR BULLET RESISTANT MOBILE Shield manuevers:
Address
7281 Commerce Cir W,
Fridley, MN 55432