Bullet resistant Products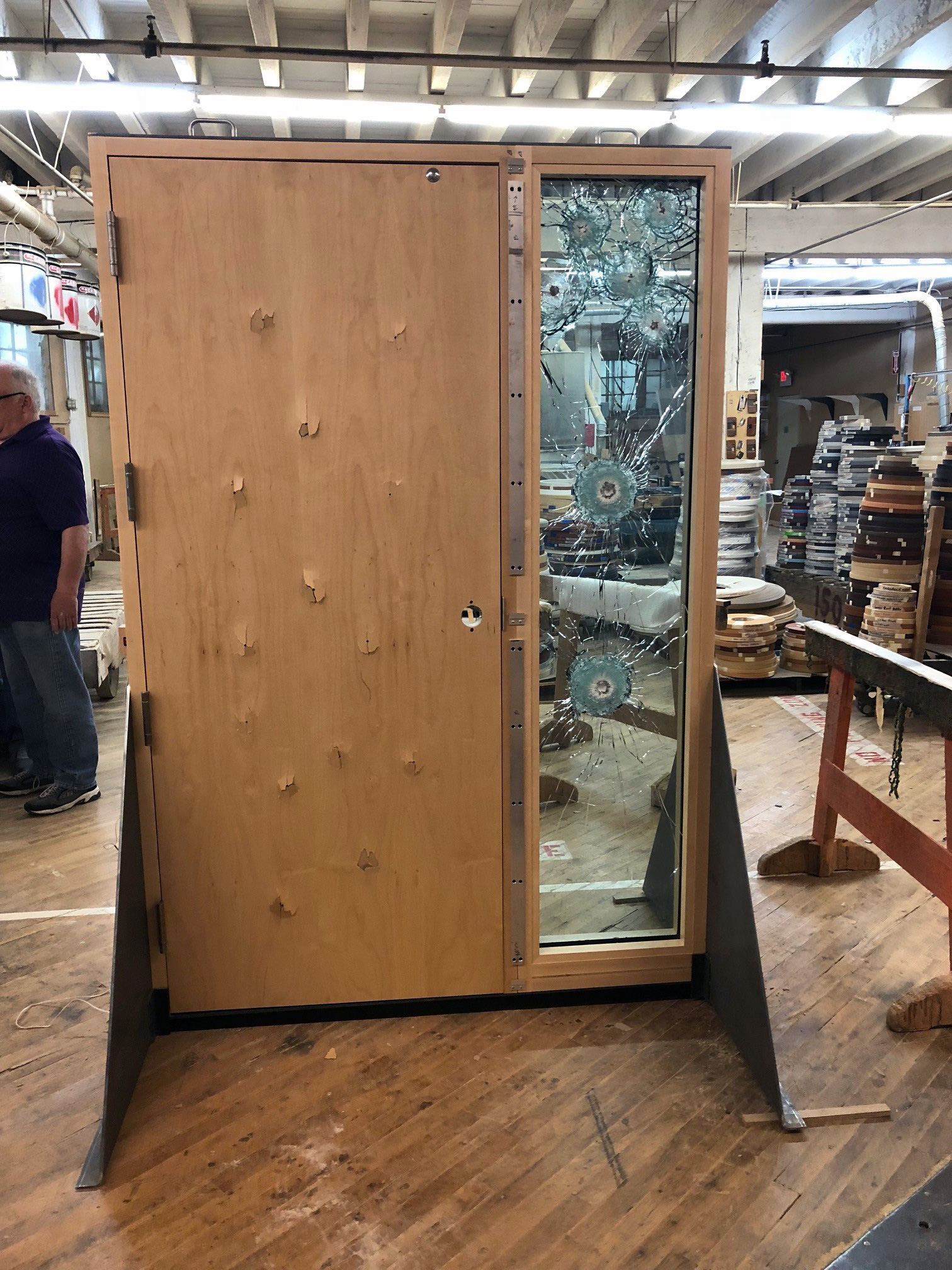 We believe in safety.
At SafeWood Designs, your safety is our priority.
We established SafeWood Designs because our changing world means that safety and security needs are increasing and gun violence is a very real threat. An unfortunate threat to our schools, homes, places of worship, offices, and businesses.
In today's market nearly all ballistic doors, walls and room products are "cookie cutter", often leaving your home or business looking and feeling like a prison.
Why should having safety and security mean losing warmth and elegance? In an ideal world, all secure surroundings would be beautiful, blending with existing millwork, and furnishings would be completely undetected.
At SafeWood Designs, you can have both beauty and safety.
Since our founding company's inception in 1891, our team has paved the way for the millwork industry, with our one-of-a-kind craftsmanship, creating exquisite custom interiors for discerning customers. We pride ourselves on exceeding customer expectations by delivering exceptional service and expertise.
Our exclusive, custom manufactured designs using rated ballistics are built to fit any space, while seamlessly integrating your specific safety requirements. We can match any existing millwork including historic surroundings and exotic hard-to-find wood species making our ballistics undetectable and truly one-of-a-kind.
Beautiful Bullet
Resistant Products
 One major component of our ballistic solutions is our doors. Our custom-made ballistic resistant doors can help protect against bullet entry at vulnerable points. When the doors are integrated with locking systems it can expand the safe area, strengthen it and provide precious time for those inside to seek safety.
At SafeWood Designs, our goal is to maintain a high level of exquisite handcrafted millwork in our bullet resistant products. All while keeping the integrity of safety and security intact in your space. Bullet resistant safety can be calm, inviting, warm, and welcoming to keep your environment uniquely yours.